• December 2, 2015
The Power of Episodic Storytelling in Video: Key Takeaways from Seattle Interactive
Share —
The Power of Episodic Storytelling in Video: Key Takeaways from Seattle Interactive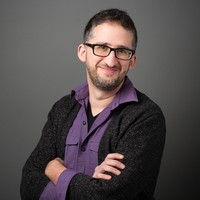 This article was contributed by
Basil Shadid
This month, I spoke at the Seattle Interactive Conference (SIC), a conference that connects leading brands, marketers and technologists with creative, influential ideas that will drive emerging trends in the industry. This was a great opportunity to engage with leaders and influencers who are changing the tech and digital landscapes—especially in a hub for these industries: Seattle.
My session, "The Power of Episodic Storytelling in Video," explored the benefits of using episodic video, a powerful tool that quite frankly hasn't gotten the attention it deserves, to connect with an audience. Episodic video uses video as a campaign, rather than a one-off medium. Video is often misjudged by brands and marketers as static, expensive or trapped in time, but episodic video changes all that.
My goal was to illustrate the power of using episodic video to start powerful conversations with brands' target audiences by discussing three points: what audiences want, how to plan video campaigns and how to evolve our thinking about video.
What an audience wants from video
Audiences want three things from video: 1) inside access, 2) useful information, and 3) entertainment.
Inside access: who or what is at the heart of the story? Brands need to evaluate what their audience will deem meaningful and plan accordingly. For example, a recipe website created a "Behind the Recipe" series, highlighting the unique stories behind recipes. The videos gave an inside look at the recipe itself and the story/inspiration behind it—a one-two punch that made the audience connect with the chef, as they felt they gained unique, personal information from the video that was not available elsewhere.
Useful information: what data, stats, or stories does the brand have to back up its message? Audiences are concerned about the "who, what, when, where, how and why" of a product and will look for answers in the message a video portrays.
Entertainment: brands need to ask, "Is my content entertaining to my audience?" I'd argue that this is the No. 1 problem for media produced today. Brand content creators often forget the importance of entertainment and a little suspense—both of which can be further enhanced through an episodic approach.
Video offers an opportunity for brands to provide their audiences with these three key elements. When all three are blended together, the audience's interest will be piqued and brands can use video as a conversation starter—one that can continue through an episodic approach.
Think episodic. Plan your campaign, not your video.
As I mentioned above, video should be a conversation starter not a one-off. So it's best to use this momentum through episodes to build off this conversation—make it an ongoing one.
Consider this: studios don't build films, they build franchises—whether that's an actor/actress, director or story for multiple films. These franchises are episodes, so to speak, in a larger narrative. Episodes make it easier to build an ongoing relationship with the audience and continue the conversation. The key, though, is for a brand to demonstrate it's listening to its audience.
For example, I worked with a small, local business to create webcast episodes to follow the journey of the business. The company was on a tight budget, so the owner used her phone to create content—proving that episodic video doesn't need to be expensive. DIY episodic approaches are welcome and valuable. The content was well-received and garnered interest from her audience, as she highlighted how and why she made the products. And when viewers questioned the production process, the owner used it as an opportunity to evolve her content—proving that episodic video is not stuck in time—and took the opportunity to address their concerns and speak to the benefits of the product.
Episodic approaches grant brands more time than a single video, so use this time to tell a story more thoroughly, accurately and in-depth. Allow the messaging to evolve with the audience's responses.
How to think episodic
So how does one think episodic? To start, brands need to determine the story and duration at a high-level. What message do you want to send to your audience? How long do you want the episodes to span? The key is to anticipate the conversation and build interactivity to show the audience that you're paying attention and concerned about their feedback.
To summarize, episodic video allows brands to keep the conversation going with its audience. I challenge and encourage brands, marketers and media producers to use one of the most connected mediums to maintain ongoing relationships with their communities—you won't be disappointed with the results.